Incorporating Social Media Ads into Your PPC Campaigns
As a business owner, integrating social media into PPC campaigns can help you reach more potential customers and drive more conversions. Social media ad networks offer unique advantages such as detailed targeting, lower cost, and more control over messaging. Incorporating social media ads into an existing PPC strategy can help maximize your ROI and bring more success to your campaigns.
Table of Contents: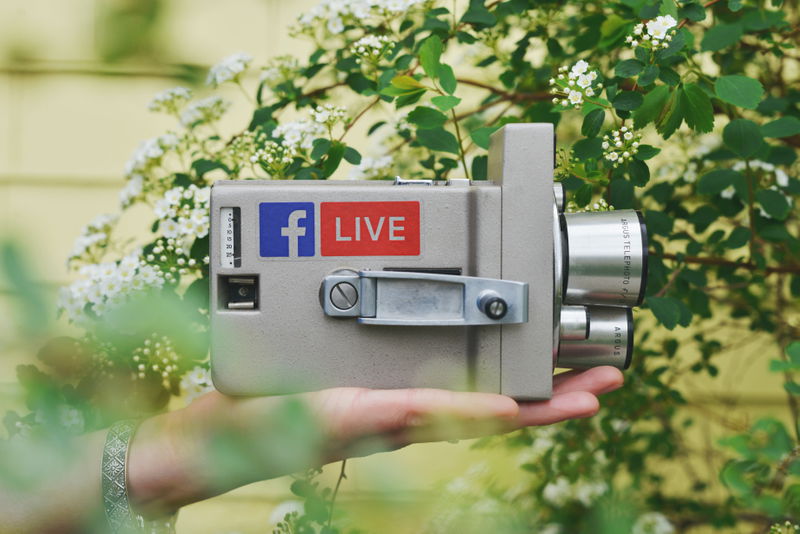 Understanding Social Media Ads
Ads on social media are typically tailored to a specific target audience, whereas PPC campaigns often target a more generic audience. When using social media advertising, it's essential to define who your target audience is and ensure that your ads reach those who are interested in what you have to offer.

Social media ads are also based on engagement. You'll want to focus on providing content that encourages users to interact with your ads, such as "like" or "share" buttons. You can also use advanced targeting capabilities to ensure that your ads are reaching the most relevant people.

Finally, you'll want to keep an eye on the analytics of your campaigns. Social media analytics can provide you with insight into how your campaigns are performing, who your audience is, and how best to target them. By understanding your data, you can optimize your social media ads for maximum effectiveness.
Do you need a website?
Want to build a website but don't know where to start? Our website builder is the perfect solution. Easy to use, and with the ability to customize to fit your business needs, you can have a professional website in no time.
Targeting and Reaching Audiences
When incorporating social media ads into your PPC campaigns, targeting and reaching your desired audiences is incredibly important. A key best practice is to split-test audiences - try different targeting strategies, including demographic and geographic criteria. Remember, always use detailed targeting to reach the right audiences and consider creating multiple campaigns and ads tailored to each group.

Be aware of which times and days your ad appears and limit ad spend to time periods when most people are likely to be online and in the buying mindset. Additionally, if you're targeting multiple geographic areas, you'll want to customize the ad and its image to each region.

Finally, it's important to track your results and adjust your strategy as needed. Analyze performance metrics and make changes or adjustments to your strategy for an effective use of your ad budget. Social media ads can truly drive great results for your PPC campaigns, so make sure you use them correctly.
Creating Relevant Ads
Creating relevant ads is an important part of incorporating social media ads into your PPC campaigns. Your ads need to be tailored to the interests of your target audience and be engaging, informative, and eye-catching. When creating ads, add in links to your social pages, along with an attention-grabbing headline. Support the headline with a few benefits or specific details on the product or service you're advertising.

Be sure to include relevant visuals, such as company logos and product images. With all of these elements, be sure to balance length, since ads are often limited in size. And lastly, it's important to add a call-to-action to your ads. Tell users what action you want them to take, such as clicking to view a product page or subscribing to your email list. With the right ad, you'll be in an excellent position to drive conversions.
Choosing the Right Advertising Platform
When incorporating social media into your PPC campaigns, it's important to choose the right advertising platform. Depending on your budget, target demographic, and objectives, each platform offers unique advantages.

Facebook and Instagram ads are effective for reaching broad audiences, while LinkedIn provides more narrowly-targeted benefits, such as industry-specific targeting and advanced mapping features. Twitter is often used to build more relationships, while YouTube can be powerful for brands that prioritize video advertising.

Before deciding which platform to use, analyze the different types of assets you can use on each—text, images, videos, display sizes, and analytics— and what type of content you'll need for a successful campaign. This will help ensure your message reaches the right people and will be tailored to each platform's expectations.
Measuring Performance
Measuring performance from social media ads should be a key step in your PPC campaign. Web analytics tools can give you insights on the effectiveness of your campaign, including metrics such as cost-per-click, cost-per-conversion, and ad impressions. Additionally, knowing which advert-landing pages are receiving the most clicks can help you tailor your campaigns for greater success. It's important to test your campaigns regularly to ensure that you're getting the desired results. Pay attention to who is clicking on the ads, and the time-frame for the campaign. Make adjustments based on user data and assess the results before committing to a specific strategy. Finally, optimizing campaigns and double-checking them post-launch will help you achieve the best return on investment.
Testing Strategies
Testing strategies can be a key factor when incorporating social media ads into your PPC campaigns. You'll need to determine which platforms, themes, audiences, and strategies work best for you. Conduct A/B testing across different platforms, as well as create multiple campaigns and identify which perform the best.

Social media also provides a unique opportunity to gain insights into user engagement and behavior. Pay close attention to user feedback and track metrics that demonstrate how well your campaigns perform. Monitor posts, respond to comments, and use user data to optimize subsequent campaigns and uncover new opportunities.

Finally, ensure that you are using up to date analytics, reporting, and data to keep track of how your campaigns are doing. Track performance and identify changes in user engagement to tailor your message and reach. Using data can also help you develop strategies to better target audiences and maximise the ROI of your campaigns.
Evaluating Results
When evaluating the success of your social media ads, there are three key areas to examine. First, you need to measure how click-through rates (CTR) and impressions have changed due to the ads. Did the campaign generate more website visits or generate more app downloads? Second, you need to look at the cost per click (CPC) and cost per thousand impressions (CPM) to determine the efficiency of your campaign. Finally, measure the conversions that have come from the campaign to see how effective the ads were in generating leads or sales. By regularly evaluating these results, you can make adjustments and optimize your campaigns to ensure they are generating the maximum return on investment.
Summary
Incorporating social media ads into your PPC campaigns can help you reach more potential customers, drive more conversions and maximize your ROI. Detailed targeting, lower cost and control over messaging are some advantages offered by social media ad networks. Careful consideration and testing of strategies is key to success.